Funders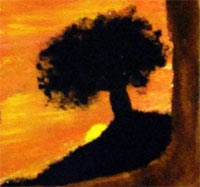 GCP's annual budget of about USD 15 million is supported by the generosity of various funders, most coming through the CGIAR.
Funders are listed by year, in alphabetical order. Click on any year tab below to see funders for that year.
For more details, see the financial sections of our Annual Reports and our Funder blogposts.
2014

2013

2012

2011

2010

2009

2008

2007

2003–2006
Bill & Melinda Gates Foundation
CGIAR Fund Council
European Commission (EC)
Swiss Agency for Development and Cooperation (SDC) (see blogpost)
Bill & Melinda Gates Foundation
CGIAR Fund Council
European Commission (EC)
Pioneer Hi-Bred International, Inc
Swiss Agency for Development and Cooperation (SDC) (see blogpost)
Syngenta Foundation for Sustainable Agriculture
Bill & Melinda Gates Foundation
CGIAR Fund Council
Pioneer Hi-Bred International, Inc
Swiss Agency for Development and Cooperation (SDC) (see blogpost)
Syngenta Foundation for Sustainable Agriculture
Bill & Melinda Gates Foundation
CGIAR Fund Council
European Commission (EC)
Pioneer Hi-Bred International, Inc
Swiss Agency for Development and Cooperation (SDC)
Syngenta Foundation for Sustainable Agriculture
Bill & Melinda Gates Foundation
CGIAR/World Bank
Department for International Development (DFID), UK
European Commission (EC)
Pioneer Hi-Bred International, Inc
Swedish International Development and Cooperation Agency (Sida)
Swiss Agency for Development and Cooperation (SDC)
Syngenta Foundation for Sustainable Agriculture
USAID
Bill & Melinda Gates Foundation
Department for International Development (DFID), UK
European Commission (EC)
Pioneer Hi-Bred International, Inc
Swedish International Development and Cooperation Agency (Sida)
Swiss Agency for Development and Cooperation (SDC)
Syngenta Foundation for Sustainable Agriculture
World Bank/CGIAR
Bill & Melinda Gates Foundation
Department for International Development (DFID), UK
European Commission (EC)
Swedish International Development and Cooperation Agency (Sida)
Swiss Agency for Development and Cooperation (SDC)
World Bank/CGIAR
Bill & Melinda Gates Foundation
Department for International Development (DFID), UK
European Commission (EC)
Pioneer Hi-Bred International, Inc
Rockefeller Foundation
Swedish International Development and Cooperation Agency (Sida)
Swiss Agency for Development and Cooperation (SDC)
Syngenta Foundation for Sustainable Agriculture
World Bank/CGIAR
2006

Department for International Development (DFID), UK
European Commission (EC)
Pioneer Hi-Bred International, Inc
Rockefeller Foundation
Swedish International Development and Cooperation Agency (Sida)
Swiss Agency for Development and Cooperation (SDC)
World Bank/CGIAR

2005

Department for International Development (DFID), UK
European Commission (EC)
Kirkhouse Trust
Pioneer Hi-Bred International, Inc
Rockefeller Foundation
Swedish International Development and Cooperation Agency (Sida)
World Bank/CGIAR

2004

Department for International Development (DFID), UK
European Commission (EC)
Pioneer Hi-Bred International, Inc
Syngenta Foundation for Sustainable Agriculture
World Bank/CGIAR

2003

Austrian Research Centres (ARC)
Swedish International Development and Cooperation Agency (Sida)
World Bank/CGIAR