More CIs launched
Monday, 23 August 2010 19:00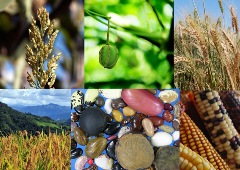 The GCP Challenge Initiative (CI) on sorghum (Improving drought tolerance in sorghum for Africa) was launched at a meeting from 14–15 May 2010 in Eldoret, Kenya.

The launch of the cassava CI (Improving cassava yield in Africa's drought-prone environments) took place in Accra, Ghana from 23–24 July 2010.

The wheat Challenge Initiative had been launched earlier in the year in February, while the CI on comparative genomics was also launched in May alongside the sorghum CI. The rice CI was launched in April.