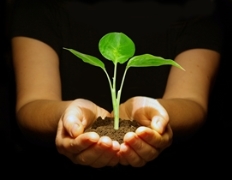 Our blogs present some of the impacts and results from our work.
Also, from the links on the left on this page, you will find information on GCP product releases, new crop variety releases through our projects, our complete Product Catalogue, as well as socioeconomic studies.
These socioeconomic studies are of relevance to all who wish to undertake agricultural projects where the greatest needs and greatest potential co-exist, which maximises impact.
Recipe for chickpea success in Tropical Legumes I (TLI)/Legumes Research Initiative - Part 3: Impacts
2012: Outcomes and future impacts of the chickpea component of the Tropical Legumes I project/Legumes Research Initiative. With Fikre Asnake (Ethiopian Institute of Agricultural Research), Paul Kimurto (Egerton University, Kenya) and Rajeev Varshney (IGCP/CRISAT). Find out why Rajeev describes it as a drem come true, and why strategic upstream genomics is of absolute relevance to farmers, and not research for research's sake. But are there impacts for farmers now? Yes!
Complex personalit of groundnuts: Part 4 of 4: Impact and benefits from research
At the time of this interview in 2012, Soraya Leal-Bertioli (Brazil) reported that a dozen or so drought- and disease-resistant groundnut varieties over the last five years, and this... just in Africa alone! In Soraya's words, this "hadn't happened for the last....God knows when!"
View the complete impacts video series.