Platforms
Integrated Breeding Platform
Today's tools for tomorrow's crops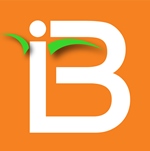 The Integrated Breeding Platform (IBP) is a web-based one-stop shop for information, analytical tools and related services to design and carry out integrated breeding projects.
IBP is conceived as a vehicle for dissemination of knowledge and technology, enabling broad access to and proactive distribution of crop genetic stocks and breeding material; molecular, genomics and informatics technology and information; cost-effective high-throughput laboratory services; and capacity building programmes. Its primary clients are developing-country breeders.
Coordinated by the CGIAR Generation Challenge Programme, the development of the Platform is a project bringing together numerous partners and several key funders.
IBP's centrepiece is the Breeding Management System (BMS, previously known as the Integrated Breeding Workflow System, IBWS).
Capacity building
| | |
| --- | --- |
| Capacity-building is crucial for the long-term sustainability of GCP research, and is an indispensable prerequisite for enabling delivery... Read more | |
Crop information systems
| | |
| --- | --- |
| Theme 3 on Crop information systems supports the development of infrastructure to network and publish diverse databases. It also supports the development of tools... Read more | |