All in the family for World Soil Day: shared genes help crop cousins pass the acid (soil) test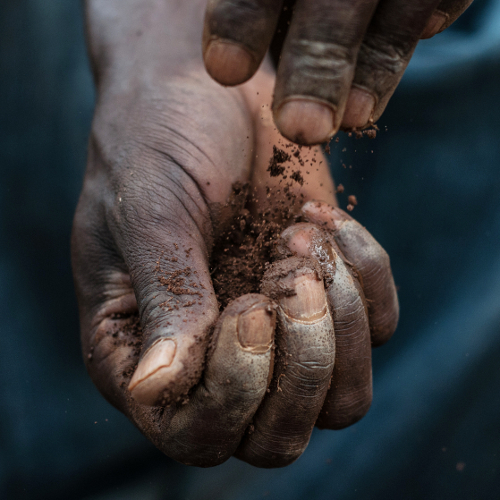 What do you think of when you think of something acidic? And why is that relevant to World Soil Day? The connection is that, though few people are aware of the issue of acid soils, they affect almost half of all the land we use to grow our food worldwide. The negative impact of acid soils on annual global harvests is second only to that of drought.
The 5th of December is World Soil Day, and will also see the official announcement of 2015 as the International Year of Soils. We are celebrating with a blogpost that takes us on a trip back to the time of the dinosaurs, and explores how old family relationships between crops – plus modern scientific tools to reveal the genes they share – are helping breeders to provide farmers with acid-beating crop varieties that survive and thrive even as the soil pH falls.
And for those who would rather skip straight to the technical info, we invite you to our Comparative Genomics Research Initiative.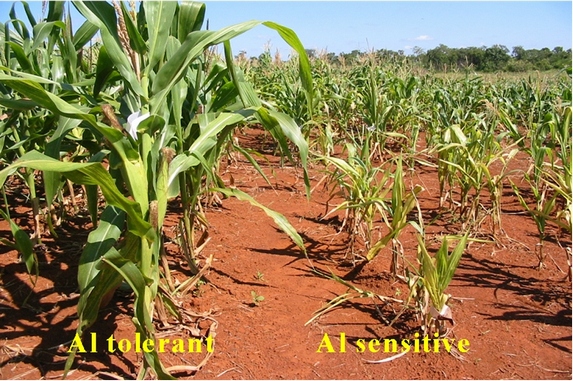 One of the biggest problems caused by acid soils is aluminium toxicity. In these trials by our partners EMBRAPA, the Brazilian Agricultural Research Corporation, the maize plants on the left have been bred to be aluminium-tolerant while those on the right have not.
Cassava conquers the screen once more: new video series with Emmanuel Okogbenin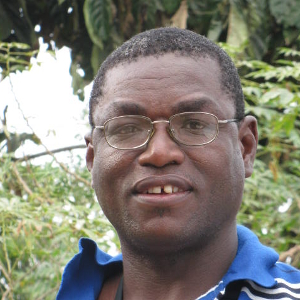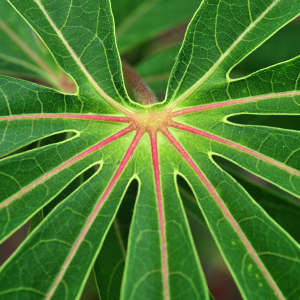 Recently-crowned cassava is our reigning Queen of the Screen, with her current consort Emmanuel Okogbenin of Nigeria keen to show her off in a new GCP video series, now online in seven instalments. Joining us for some key 'Q&A on cassava science in Africa', he walks us through the importance of cassava in Africa; the unique challenges to cassava breeding and ways these are being overcome; recent successes and breakthroughs in research; threats to cassava production; and the huge potential and promises of cassava in and for Africa.
Start with Part 1 for Emmanuel's answer to the question "Is cassava a significant crop?" – and to hear why cassava is "the choice crop for food security" in Africa:
Or if you know you are ready for a complete treat, watch the full video with all seven episodes combined:
And for those who prefer the written word, Emmanuel explains the merits of using marker-assisted selection (MAS) in cassava breeding in our June 2014 blogpost.
More
IB–MYC concludes: new breed of breeders reach finish line of capacity-building marathon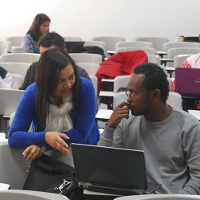 GCP's Integrated Breeding Multiyear Course (IB–MYC) is in its final session as we 'speak', reaching its close after three intensive years. This last gathering runs from 3rd to 14th November 2014, and as always is hosted by our partners IAMZ–CIHEAM (the Mediterranean Agronomic Institute of Zaragoza, Spain). IB–MYC is unusual in its approach, but by taking a risk and investing in long-term in-depth training, GCP has shown that IB–MYC is a powerful model for capacity building with profound impact. We congratulate our marathon runners as they approach the finish line, and wish them the best in their 'integrated breeding' future as they put the lessons they have learnt into practice.
Read more on IB–MYC, including multimedia highlights and a hint into some of the ways the course's legacy will live on into the future, in our blogpost.
Our recently published 2013 Annual Report section on capacity building also focussed on IB-MYC, as did the same section in 2012, so follow the links below for more in-depth analyses of our approach, achievements, and lessons learnt.
And for a potpourri of insights into our IB–MYC model, Integrated Breeding Platform and Breeding Management System, plus the issue of brain drain, see our latest presentation on SlideShare, 'Capacity Building: Gain or Drain?', presented by GCP Director Jean-Marcel Ribaut at the recent Tropical Soybean for Development Workshop.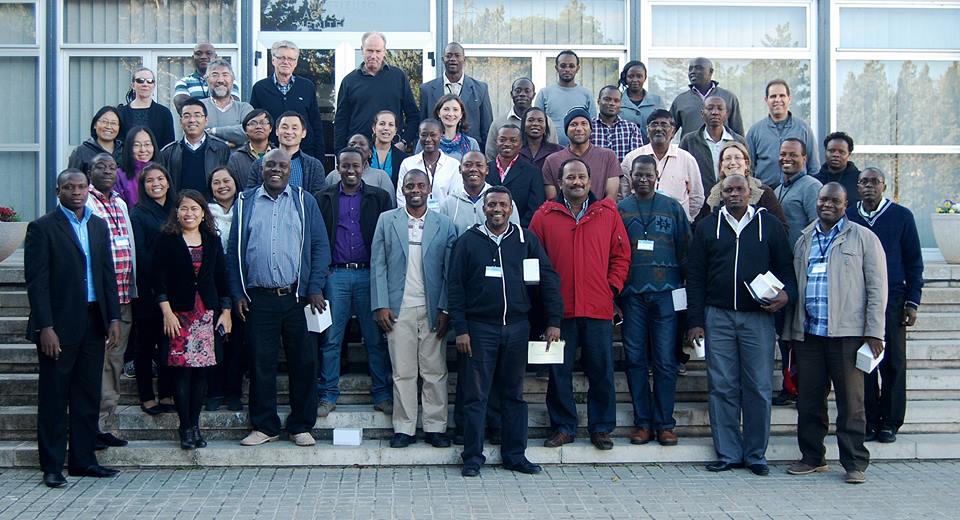 Participants in the final IB–MYC training session, November 2014. For more photos, see the IAMZ Facebook page.
More scenic views with our Annual Report Overviews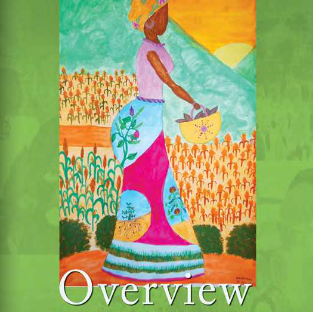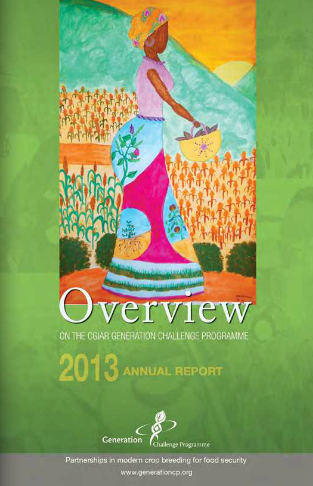 If you took our scenic tour a few days ago, you will know that we promised you even more news soon. In addition to the IB–MYC finale (hyperlink) we recently brought you, we are happy to announce that our 2013 Annual Report is now complete, with the publication of the Overview section.
read online |

download PDF (903.1 kB)
This 'view from the top', though it is the last of our 2013 Annual Report sections to be published, is the best place to start for any newcomers. Highlights of this reader-friendly digest include GCP's Final External Review, the release of the Breeding Management System (version 1), selected research achievements, and a peek into the post-GCP future.
Once you have taken in the scene from this lofty vantage point, you will be well-equipped to set off into the GCP landscape, where you'll find many healthy harvests growing. The other nine sections focus on each of our crop-based Research Initiatives, plus Capacity Building and the Integrated Breeding Platform (IBP). And if this merely whets your appetite, our 2012 Annual Report is also now available in its entirety, so jump into the overview for a whole different vista with a hint of time travel too.
read online |

download PDF (428.17 kB)
So let's take it from the top, and we hope you enjoy these truly topping overviews!
Previews, re-views and sunset views: a scenic tour of what's new from GCP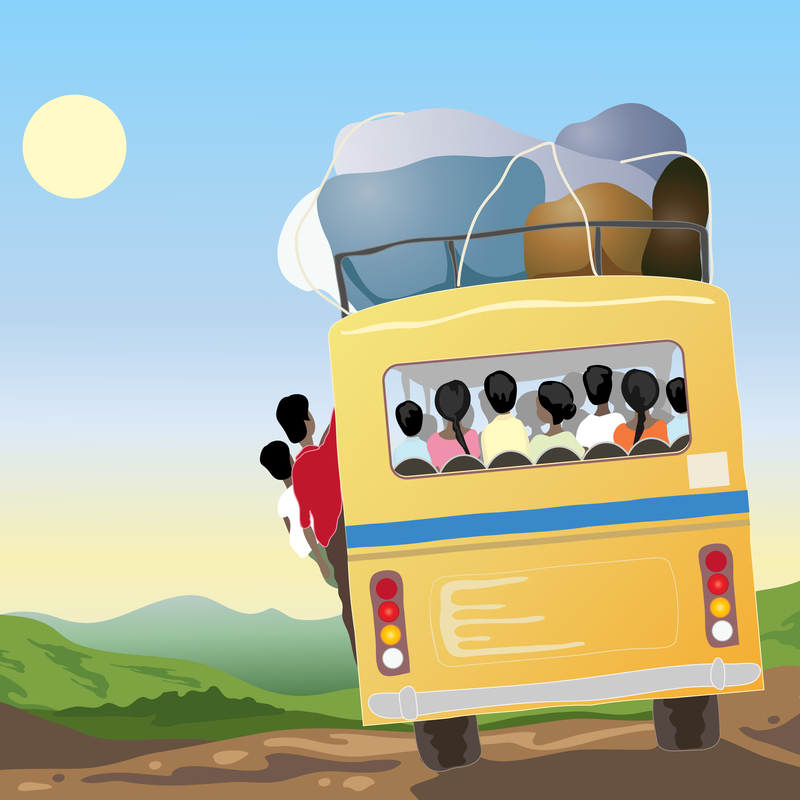 All aboard the omnibus for a tour of our latest content! We'll be travelling from the light-hearted to the serious, from the living to the dead, and back again – all before supper. And with a range of media and formats, we've something for everyone, from photos and a presentation on capacity building, to our latest annual report and new Sunset Blog.
What do you mean there's a skeleton in your seat? Ah, sorry, he's left over from last week. Just shift him up into the luggage rack and off we go...!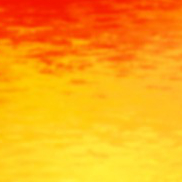 Readers of our newsletter, GCP News, will know that we celebrated the Day of the Dead with a sneak preview of our brand-new Sunset Blog. For those who have not yet visited, this scenic viewpoint will be our next stop. Here, as GCP winds down over the coming months, we will be gathering our most captivating stories, as told by our partners. Feel free to stop off here, watch the sunset, and perhaps pick up some of our attractive souvenirs, in the form of ideas, wisdom, and lessons learnt from ten years of GCP – they're easy to pack in your luggage and take away with you.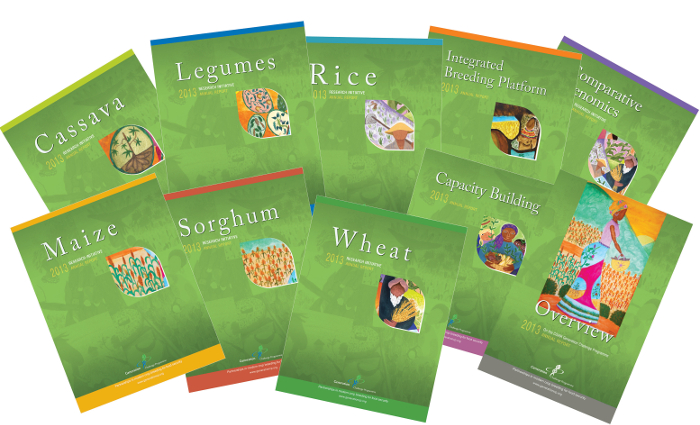 When you're ready, back on the bus for another preview – that's also a review of the year 2013. Our latest annual report has now been published almost in its entirety, with the exception of the overview section. This reader-friendly digest will be available soon, but meanwhile dive in to enjoy individual sections on each of our Research Initiatives, as well as Capacity Building and the Integrated Breeding Platform (IBP). Take your time: this tour-within-a-tour will take you to fields and laboratories throughout the world, so for greater digestibility we've sliced it onto bite-sized portions and presented it in 'menu' format.

Give your glasses a polish and get ready to see the sights on the last leg of today's trip. You won't want to miss our latest presentation on SlideShare, with the provocative title of 'Capacity Building: Gain or Drain?' Explore models for meaningful capacity building and the issue of brain drain, and imagine yourself in the audience with a crowd's-eye-view of GCP Director Jean-Marcel Ribaut at the Tropical Soybean for Development Workshop.
Finally, the group photo from this year's General Research Meeting (GRM) is now available to view or download on our website and on Flickr – can you spot yourself or your friends?
Our whistle-stop tour is at an end, and we're back at the terminus already. Please remember to take your belongings with you (and do please leave the skeleton where he is!). We hope you will travel with us again soon – over the next few days we'll be offering fresh posts on our Sunset Blog, the final overview section of the 2013 Annual report, new videos, and more. Stay tuned!