Communications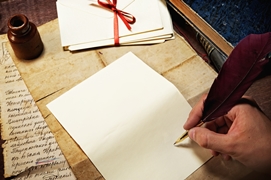 Welcome to GCP's Communications Centre. The information here is on a sliding scale in terms of detail and technical depth, in the following broad clusters:
General information: high-level summarised information in non-technical everyday language presented as short pieces (click'Media' on the side mendu)
Programme publications: longer publications elaborating on the general information above (click 'Programme publications' on the side menu)
Scientific publications: Mostly (but not exclusively) for subject-matter specialists, going into more detail on the technical aspects of the subject-matter (click'Research publications' on the side menu)
Our policy
GCP's policy encourages open-access publishing for GCP-funded research. GCP's own publications are published under the Creative Commons share and share alike licence.
Access
Follow the links on this page to access our publications. Where there are no prohibitive copyrights, the full articles are providedbo
Social media
We also disseminate our information and knowledge, and that of others, on social media. Follow our accounts at the top and bottom of this page, or from the links below.
We run blogs and we are also on Facebook | Twitter | LinkedIn | SlideShare | YouTube | PodOmatic | Flickr | Storify | Delicious
Concept on communications, and the future
See our Position Papers on communications, drafted in preparation for GCP's closure in December 2014.