Consortium institutional members
The Generation Challenge Programme unites three sets of partners, who – together – make up the GCP Consortium members. The Consortium comprises nine CGIAR centres and 13 non-CGIAR institutes (including four provisional members).
The Consortium was formed to advance the goal of, provide support for, participate in, and encourage expanded support for and participation in the Generation Challenge Programme. This collaborative approach allows GCP partners to tap into a significantly larger collective pool of scientific expertise, funding, information and other resources. The arrangement also allows GCP to conduct research on genetic questions that cut across crop species and thereby apply innovations in one area or commodity to other areas. Investigating traits in one species or plant type may provide vital clues to unlocking similar traits in others.
Each Consortium member appoints a representative to the Consortium Committee (CC). Also, GCP's IP Helpdesk is tailored to provide an understanding of the Amended Consortium Agreement (152.83 kB), thereby facilitating its implementation. The Helpdesk also includes background information on the Consortium Agreement.
Full members
Agropolis (CIRAD, INRA, IRD)
Empresa Brasileira de Pesquisa Agropecuária (Embrapa)
Chinese Academy of Agricultural Sciences (CAAS)
International Maize and Wheat Improvement Center (CIMMYT)
Indian Council of Agricultural Research (ICAR)
International Center for Agricultural Research in the Dry Areas (ICARDA)
International Rice Research Institute (IRRI)
International Institute of Tropical Agriculture (IITA)
Provisional members
Centro de Investigación y de Estudios Avanzados (CINVESTAV)
Istituto Agronomico per l'Oltremare (IAO)

Mission
The Istituto Agronomico per l'Oltremare (IAO) is a branch of the Italian Ministry of Foreign Affairs, a technical-scientific body for studying, training, consulting and providing technical assistance in the field of tropical and subtropical agriculture and environmental protection.
IAO is currently a centre of excellence for training and geo–information technologies and irrigation issues in developing countries. It provides technical assistance for poverty reduction, food security and sustainable development and undertakes development research.Participation and institutional strengthening are components of all projects and programmes: training, capacity-building and the strengthening of links with international, national and regional research and training centres are the IAO's main objectives. IAO is responsible for monitoring of CGIAR Projects financed by the Italian Cooperation.
Main Research Topics
The IAO's thematic areas are:
Sustainable Agriculture and Food Security
Geo-spatial Information technologies
Natural Resources Management and fight against poverty
Biodiversity; biotechnology and bio-safety
Collaboration with the GCP
The participation of IAO to the GCP has been made possible through a research project on durum wheat funded by the Foundation CARISBO and the Regione Emila-Romagna. The project involves the Department of Agroenvironmental Sciences and Technology (c/o Prof. Roberto Tuberosa) at the University of Bologna (representing IAO from a scientific standpoint in the area of plant breeding and genomics), a local seed company (Produttori Sementi Bologna) and CIMMYT. The objective of this collaborative project is the identification of QTLs governing (i) tolerance to drought and low-nitrogen, (ii) adult plant resistance to fungal diseases and (iii) the concentration of micronutrients in the grain. The long-term objective of this collaboration is the identification of molecular markers suitable for the implementation of marker-assisted selection to improve yield, yield stability and the nutritional characteristics of durum whea7 grown in drought-prone areas.
Crops
Cereal crops, oil crops, forage crops, coffee, fruit crops, reforestation plants
Major Partners
Multi-disciplinarity and cross-sectoral issues characterise most projects and programmes. Sustainable agriculture and applied research are developed in Algeria, the Palestinian Territories, P.R. of China, Guatemala, Pakistan, Lybia and Brasil; geo-spatial information technologies are the subject of the FAO - Africover and RIIS projects and components of projects in Algeria, Senegal and Tunisia. A major initiative for the fight against poverty is the Italy – CILSS project in 4 Sahelian countries. Biodiversity, bio-safety and biotechnology initiatives are being developed in Ethiopia and Brazil.
The National Institute for of Agricultural Research (INRA-Morocco)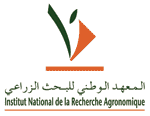 Mission
The National Institute for of Agricultural Research (INRA) is a public organisation with a status of a legal entity enjoying financial autonomy. It was created by the Dahir on April 08, 1981 and is governed by the Decree of March 22, 1982. INRA is entrusted with the following missions:
To carry out research in the scientific, technical and economic aspects of crop and livestock production;
To monitor the natural resources and crop and livestock production systems;
To undertake, either on its own initiative or at the request of other agencies, research on application of new technologies, and in general to conduct all forms of agricultural experimentation related to the development of new techniques for the processing and utilisation of plant and animal products;
Within its field of competence, to monitor and evaluate investigations, studies or other work conducted on behalf of public agencies;
To disseminate information coming out of its own research and research carried out abroad;
To examine and determine scientifically the practical procedures for adoption of innovations and advise farmers and the institutions in charge of agricultural extension accordingly;
To market and disseminate the results of its research and studies.
Main Research Topics
Genetic enhancement of crops to improve productivity; Crop protection; Animal breeding and production; Ecosystems; and Natural resources conservation.
Collaboration with the GCP
INRA, Morocco and the GCP have developed a cooperative research project, to support research activities aimed at harnessing the products of the genomic revolution for better utilisation of plant genetic resources and improving plant breeding efficiency and effectiveness in INRA research programmes. The project aims to enhance the production of wheat and barley in rain-fed farming systems of Morocco, thus offering an effective mode of enhancing the food security and income of local, resource-poor farming families. The proposed project will focus first on bread and durum wheat and barley improvement with emphasis on developing new high- and stable-yielding wheat and barley germplasm with improved quality and tolerance to various stresses. Additionally, the project will exploit new genomics technologies, tools and germplasm developed in other GCP projects.
Crops
Annual crops : Cereals (Bread and durum wheat, Barley, Oats , Triticale , Secalis, Maize, Rice)
Fodder crops (Lucerne, Vetch, Forage peas, Carthamus, annual lucerne)
Vegetable crops
Food legumes (Lentils, Faba beans, Faba bean, Chickpea and Peas)
Fruit Trees: Cactus, date palm, olive tree
Oil crops: Sunflower
Fiber Crops such as Cotton
Major Partners
Universities, Agricultural Extension and Development Agencies, NGOs, and Private Sector Companies in the Middle East, Africa, Asia, Europe, Australia and North and South America.
Links
Ministry of Agriculture Website
Hassan II institute of Agricultue and Veterinary Science
National Center for Genetic Engineering and Biotechnology (BIOTEC)

Mission
The main objectives of BIOTEC are to induce dynamics in research, development and application of biotechnology in order to support technology development and adoption in both public and private institutions. This is achieved through establishing research programmes, which include funding and programme management, as well as establishing research laboratories in collaboration with universities and government agencies. BIOTEC is a granting agency that also maintains its own research laboratories. The Centre also engages in human resource development, management and technical services, technology investment, public awareness, information services and international cooperation.
Main Research Topics
Our agricultural biotechnology programme is divided into the following sub-programmes: Rice Biotechnology, Seed Technology Programme, Shrimp Biotechnology Programme, Cassava and Starch Technology Programme, BioSafety Programme and Food Research and Innovation Promotion Programme. In addition to agricultural biotechnology, the Centre also supports the following programmes: Environmental Biotechnology; Bioresources Management and Utilisation; and Medical Biotechnology.
Collaboration with the GCP
Our current project with GCP involves the training of plant breeders in the Mekong Subregion to use marker-assisted selection to improve the grain quality as well as the tolerance to drought and salinity of farmer-preferred rice varieties. BIOTEC is committed to serving as a training site to transfer knowledge and technology to NARS in the region through its short courses, training workshops and lab attachment programmes.
Crops
Rice, cassava, sugarcane, oil palm, corn and vegetable (tomato, cucumber, chili)
Major Partners
Korea Research Institute of Bioscience and Biotechnology (KRIBB)
Department of Dairy Science, University of Wisconsin-Madison
Department of Biotechnology, National Institute of Technology and Evaluation (DOB-NITE) of Japan
Nara Institute of Science and Technology (NAIST)
Novartis
Shiseido
Links
Wageningen University

Wageningen UR as an internationally leading education and research organisation in the fields of nutrition and health, sustainable agrosystems, a viable environment and processes of social change, contributes significantly to the quality of life Mission: Wageningen University and Research Centre (Wageningen UR) provides education and generates knowledge in the field of life sciences and natural resources. Wageningen UR aims to make a real contribution to our quality of life. To us, quality of life means both an adequate supply of safe and healthy food and drink, on the one hand, and the chance to live, work and play in a balanced ecosystem with a large variety of plants and animals.
Main Research Topics
Wageningen UR studies plants and animals in the wild as well as those that are part of sustainable fisheries and agricultural production systems. We do this in many ways. Our researchers map genes, study interaction between plants and insects, design greenhouses and crop management systems and do research on the behaviour of pigs, chickens, cattle and also dogs. Our knowledge contributes to the creation of a good living environment and socially responsible production of healthy and tasty food. For further information on our other specializations (Food and Food Production, Environment and Climate, and Economics and Society) please visit the Wageningen University website.
Collaboration with the GCP
Wageningen University s an active partner of the Generation Challenge Programme (GCP) and is a member of the GCP Consortium.
Major Partners
The Plant Sciences Group of Wageningen UR is a collaboration of:
Plant Research International B.V.
Praktijkonderzoek Plant & Omgeving B.V.
Wageningen Universiteit
Links