Sorghum is already a drought-hardy crop, and is a critical food source across Africa's harsh, semi-arid regions where water-intensive crops simply cannot survive. Now, as rainfall patterns become increasingly erratic and variable worldwide, scientists warn of the need to improve sorghum's broad adaptability to drought.
Crop researchers across the world are now on the verge of doing just that. Through support from the CGIAR Generation Challenge Programme (GCP), advanced breeding methods are enhancing the capacity of African sorghum breeders to deliver more robust varieties that will help struggling farmers and feed millions of poor people across sub-Saharan Africa.
Sorghum at home in Africa
From Sudanese savannah to the Sahara's desert fringes, sorghum thrives in a diverse range of environments. First domesticated in East Africa some 6000 years ago, it is well adapted to hot, dry climates and low soil fertility, although still depends on receiving some rainfall to grow and is very sensitive to flooding.
In developed countries such as Australia, sorghum is grown almost exclusively to make feed for cattle, pigs and poultry, but in many African countries millions of poor rural people directly depend on the crop in their day-to-day lives.
In countries like Mali sorghum is an important staple crop. It is eaten in many forms such as couscous or tô (a kind of thick porridge), it is used for making local beer, and its straw is a vital source of feed for livestock.
While the demand for, and total production of, sorghum has doubled in West Africa in the last 20 years, yields have generally remained low due to a number of causes, from drought and problematic soils, to pests and diseases.
"In Mali, for instance, the average grain yield for traditional varieties of sorghum has been less than one tonne per hectare," says Eva Weltzein-Rattunde, Principal Scientist for Mali's sorghum breeding programme at the International Crops Research Institute for the Semi-Arid-Tropics (ICRISAT).
In a continued quest to integrate ways to increase productivity, GCP launched its Sorghum Research Initiative (RI) in 2010. This aimed to investigate and apply the approaches by which genetics and molecular breeding could be used to improve sorghum yields through better adaptability, particularly in the drylands of West Africa where cropping areas are large and rainfall is becoming increasingly rare.
Kick starting the work was a GCP-funded collaboration between project Principal Investigator Niaba Témé, plant breeder at Mali's Institut d'économie rurale (IER) and the RI's Product Delivery Coordinator Jean-François Rami of the Centre de coopération internationale en recherche agronomique pour le développement (CIRAD; Agricultural Research for Development), France, with additional support from the Syngenta Foundation for Sustainable Agriculture in Switzerland.
The collaboration aimed to develop ways to improve sorghum's productivity and adaptation in the Sudano-Sahelian zone, starting with Mali in West Africa, and expanding later across the continent to encompass Burkina Faso, Ethiopia, Kenya, Niger and Sudan.
Sorghum gains from molecular research
Since 2008, with the help of CIRAD and Syngenta, Niaba and his team at IER have been learning how to use molecular markers to develop improved sorghum germplasm through identifying parental lines that are more tolerant and better adapted to the arid and volatile environments of Mali.
The two breeding methods used in the collaboration are known as marker-assisted recurrent selection (MARS) and backcross nested association mapping (BCNAM).
MARS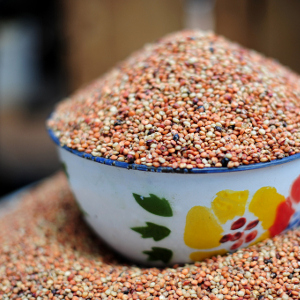 "MARS identifies regions of the genome that control important traits," explains Jean-François. "It uses molecular markers to explore more combinations in the plant populations, and thus increases breeding efficiency."
Syngenta, he explains, became involved through its long experience in implementing MARS in maize.
"Syngenta advised the team on how to conduct MARS and ways we could avoid critical pitfalls," he says. "They gave us access to using the software they have developed for the analysis of data, and this enabled us to start the programme immediately."
With the help of the IER team, two bi-parental populations from elite local varieties were developed, targeting two different environments found in sorghum cropping areas in Mali. "We were then able to use molecular markers through MARS to identify and monitor key regions of the genome in consecutive breeding generations," says Jean-François.
"When we have identified the genome regions on which to focus, we cross the progenies and monitor the resulting new progenies," he says. "The improved varieties subsequently go to plant breeders in Mali's national research program, which will later release varieties to farmers."
Jean-François is pleased with the success of the MARS project so far. "The development of MARS addressed a large range of breeding targets for sorghum in Mali, including adaptation to the environment and grain productivity, as well as grain quality, plant morphology and response to diseases," he says. "It proved to be efficient in elucidating the complex relationships between the large number of traits that the breeder has to deal with, and translating this into target genetic ideotypes that can be constructed using molecular markers."
Jean-François says several MARS breeding lines have already shown superior and stable performance in farm testing as compared to current elite lines, and these will be available to breeders in Mali in 2015 to develop new varieties.
BCNAM
Like MARS, the BCNAM approach shows promise for being able to quickly gain improvements in sorghum yield and adaptability to drought, explains Niaba, who is Principal Investigator of the BCNAM project. BCNAM may be particularly effective, he says, in developing varieties that have the grain quality preferences of Malian farmers, as well as the drought tolerance that has until now been unavailable.
"BCNAM involves using an elite recurrent parent that is already adapted to local drought conditions, then crossing it with several different specific or donor parents to build up larger breeding populations," he explains. "The benefit of this approach is it can lead to detecting elite varieties much faster."
Eva and her team at ICRISAT have also been collaborating with researchers at IER and CIRAD on the BCNAM project. The approach, she says, has the potential to halve the time it takes to develop local sorghum varieties with improved yield and adaptability to poor soil fertility conditions.
"We don't have these types of molecular-breeding resources available in Mali, so it's really exciting to be a part of this project," she says. "Overall, we feel the experience is enhancing our capacity here, and that we are closer to delivering more robust sorghum varieties which will help farmers and feed the ever-growing population in West Africa."
Indeed, during field testing in Mali, BCNAM lines derived from the elite parent variety Grinkan have produced more than twice the yields of Grinkan itself. As they are rolled out in the form of new varieties, the team anticipates that they will have a huge positive impact on farmers' livelihoods.
Mali and Queensland – similar problem, different soil
In Mali and the wider Sahel region within West Africa, cropping conditions are ideal for sorghum. The climate is harsh, with daily temperatures on the dry, sun-scorched lower plains rarely falling below 30°C. With no major river system, the threat of drought is ever-present, and communities are entirely dependent on the 500 millimetres of rain that falls during the July and August wet season.
"All the planting and harvesting is done during the rainy season," says Niaba. "We have lakes that are fed by the rain, but when these lakes start to dry up farmers rely mostly on the moisture remaining in the soil."
Over 17 thousand kilometres to the east of Mali, in north-eastern Australia's dryland cropping region, situated mainly in the state of Queensland, sorghum is the main summer crop, and is considered a good rotational crop as it performs well under heat and moisture stress. The environment here is similar to Mali's, with extreme drought a big problem.
Average yields for sorghum in Queensland are double those in Mali—around two tonnes per hectare—yet growers still consider them low, directly limited by the crop's predominantly water-stressed production environment in Australia.
One of the differentiating factors is soil. "Queensland has a much deeper and more fertile soil compared to Mali, where the soil is shallow, with no mulch or organic matter," says Niaba. "Also, there is no management at the farm level in Mali, so when rain comes, if the soil cannot take it, we lose it."
Making sorghum stay green, longer
Another key reason for the difference in yields between Queensland and Mali is that growers in Queensland are sowing a sorghum variety of with a genetic trait that makes it more tolerant to drought.
This trait is called 'stay-green', and over the last two decades it has proven valuable in increasing sorghum yields, using less water, in north-eastern Australia and the southern United States.
Stay-green allows sorghum plants to stay alive and maintain green leaves for longer during post-flowering drought—that is, drought that occurs after the plant has flowered. This means the plants can keep growing and produce more grain in drier conditions.
"We've found that stay-green can improve yields by up to 30 percent in drought conditions with very little downside during a good year," says Andrew Borrell from the Queensland Alliance for Agriculture and Food Innovation (QAAFI) at the University of Queensland (UQ) in Australia.
"Plant breeders have known about stay-green for some 30 years," he says. "They'd walk their fields and see that the leaves of certain plants would remain green while others didn't. They knew it was correlated with high yield under drought conditions, but didn't know why."
Stay-green's potential in Mali
With their almost 20 years working on understanding how stay-green works, Andrew and his colleagues at UQ were invited by GCP in 2012 to take part in the IER/CIRAD collaborative project, to evaluate the potential for introducing stay-green into Mali's local sorghum varieties and enriching Malian pre-breeding material for the trait.
A pivotal stage in this new alliance was a 12-month visit to Australia by Niaba and his IER colleague Sidi Coulibaly, to work with Andrew and his team to understand how stay-green drought resistance works in tall Malian sorghum varieties.
"African sorghum is very tall and sensitive to variation in day length," explains Andrew. "We have been looking to investigate if the stay-green mechanism operates in tall African sorghums (around four metres tall) in the same way that it does in short Australian sorghum (one metre tall)."
Having just completed a series of experiments at the end of 2014, the UQ team consider their data as preliminary at this stage. "But it looks like we can get a correlation between stay-green and the size and yield of these Malian lines," says Andrew. "We think it's got great potential."
Sharing knowledge as well as germplasm
Eva Weltzein-Rattunde has played more of an on-the-ground capacity development role in Mali since accepting her position at ICRISAT in 1998. She says "the key challenges have been improving the infrastructure of the national research facilities [in Mali] to do the research as well as increasing the technical training for local agronomists and researchers."
A large part of GCP's focus is building just such capacity among developing country partners to carry out crop research and breeding independently in future, so they can continue developing new varieties with drought adaptation relevant to their own environmental conditions.
A key objective of the IER team's Australian visit was to receive training in the methods for improving yields and drought resistance in sorghum breeding lines from both Australia and Mali.
"We learnt about association mapping, population genetics and diversity, molecular breeding, crop modelling using climate forecasts, and sorghum physiology, plus a lot more," says Niaba. This training complemented previous training Niaba and IER researchers had from CIRAD and ICRISAT through the MARS and BCNAM projects.
"We [CIRAD] have a long collaboration in sorghum research in Mali and training young scientists has always been part of our mission," says Jean-François. "We've hosted several IER students here in France and we are always interacting with our colleagues in Mali either over the phone or travelling to Mali to give technical workshops in molecular breeding."
Working together to implement MARS in the sorghum breeding program in Mali represented many operational challenges, Jean-François explains. "The approach requires a very tight integration of different and complementary skills, including a strong conventional breeding capacity, accurate breeders' knowledge, efficient genotyping technologies, and skills for efficient genetic analyses," he says.
Because of this requirement, he adds, there are very few reported experiences of the successful implementation of MARS.  It is also the reason why these kinds of projects would normally not be undertaken in a developing country like Mali, but for the support of GCP and the dedicated mentorship of Jean-François.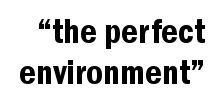 "GCP provided the perfect environment to develop the MARS approach," says Jean-François. "It brought together people with complementary skills, developed the Integrated Breeding Platform (IPB), and provided tools and services to support the programme."
In addition to developing capacity, Jean-François says one of the great successes of both the MARS and the BCNAM projects was how they brought together Mali's sorghum research groups working at IER and ICRISAT in a common effort to develop new genetic resources for sorghum breeding.
"This work has strengthened the IER and ICRISAT partnerships around a common resource. The large multiparent populations that have been developed are analysed collectively to decipher the genetic control of important traits for sorghum breeding in Mali," says Jean-François. "This community development is another major achievement of the Sorghum Research Initiative." The major challenge, he adds, will be whether this community can be kept together beyond GCP.
Considering the numerous 'non-GCP' activities that have already been initiated in Africa as a result of the partnerships forged through GCP research, Jean-François sees a clear indication that these connections will endure well beyond GCP's time frame.
GCP's sunset is Mali's sunrise
Among the new activities Jean-François lists are both regional and national projects aimed at building on what has already been achieved through GCP and linking national partners together. These include the West African Agricultural Productivity Program (WAAPP), the West Africa Platform being launched by CIRAD as a continuation of the MARS innovation, and another MARS project in Senegal and Niger through the Feed the Future Innovation Lab for Collaborative Research on Sorghum and Millet at Kansas State University.
"These are all activities which will help maintain the networks we've built," Jean-François says. "I think it is very important that these networks of people with common objectives stick together."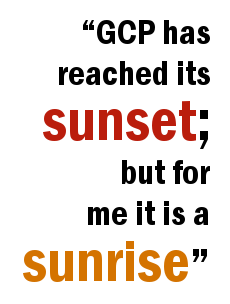 For Niaba, GCP provided the initial boost needed for these networks to emerge and thrive. "We had some contacts before, but we didn't have the funds to really get into a collaboration. This has been made possible by GCP. Now we're motivated and are making connections with other people on how we can continue working with the material we have developed."
"I can't talk enough of the positive stories from GCP," he adds. "GCP initiated something, and the benefits for me and my country I cannot measure. Right now, GCP has reached its sunset; but for me it is a sunrise, because what we have been left with is so important."
More links